Fair, Safe and Legal
A Library dedicated to protecting every level of your organisation and beyond. Our fair, safe and legal collections are designed to meet your organisation needs for safety and compliance with built in refresher training and compliance campaigns to guide learner journeys. Gamification and narrative lead design by using storytelling and real-world scenarios that help secure the right behaviours, clarify the right decisions and keep your organization on track.
Not finding what you need? Use our Request a course form & let us know what you need!
Equality, Diversity and Inclusion (ED&I)
View all
Equality, Diversity and Inclusion (ED&I)
Although organizations are investing more than ever before in creating more diverse and inclusive workplaces, many are at the start of that journey and finding their way. Everyone has a part to play in creating a truly inclusive and welcoming culture of equity.
Start here: Does Diversity and Inclusion Training Work?
Active Bystander In Practice: Manager version
Active Bystander In Practice: Team version
Allyship in Practice: Managers
Allyship in Practice: Team Members
Bullying and Harassment In Practice: Managers version
Bullying and Harassment In Practice: Team version
Dignity and Respect: Core Manager
Dignity and Respect: Core Team
Disability Inclusion In Practice: Manager Version
Disability Inclusion In Practice: Team Version
Equality, Diversity, Inclusion and Belonging: Core Manager Version
Equality, Diversity, Inclusion and Belonging: Core Team Version
LBGT+ Inclusion In Practice: Managers Version
LGBT+ Inclusion In Practice: Team Version
Mental Wellbeing at Work: Managers version
Mental Wellbeing at Work: Team members version
Menopause: Starting the Conversation
Modern Slavery and Human Trafficking Core
Neurodiversity inclusion in practice: Managers
Neurodiversity inclusion in practice: Team Members
Sexual Harassment at Work
The Uncomfortable Conversation About Racial Inequality
The Uncomfortable Truth About Racial Inequality
Trans and Non-Binary inclusion In Practice: Manager Version
Trans and Non-Binary inclusion In Practice: Team Version
Unconscious Bias In Practice: Manager Version
Unconscious Bias In Practice: Team Version
Compliance 101
View all
Compliance 101
Whistleblowing with Confidence 
Smart Revision: Whistleblowing
Smart Revision: Whistleblowing with Confidence 
Smart Revision: Fraud Awareness
Smart Revision: Fraud Prevention
Smart Revision: Anti bribery and corruption
Smart Revision: Anti money laundering
Smart Revision: Competition Law
Criminal Finances Act 2017
Competition Law: Silver Creek
Anti bribery and corruption
Net Zero
View all
Net Zero
Technology and Worldwide Trends
Protecting Our Water Resources
Cyber Security (UK)
View all
Cyber Security (UK)
Smart Revision: Data Protection (Core)
Smart Revision: Data Protection for Call Centre Staff
Smart Revision: Data Protection for HR and Managers
Smart Revision: Data Protection for Marketing Staff
Smart Revision: Data Security (Core)
Cyber Security in the Workplace
Data Protection for Call Centre Staff
Data Protection for HR and Managers
Data Protection for Marketing Staff
Health and Safety Level 1
View all
Health and Safety Level 1
Smart Revision: Introduction to First Aid
Smart Revision: Introduction to Health and Safety
Smart Revision: Lone working
Smart Revision: Manual Handling
Smart Revision: Reporting of Injuries, Diseases and Dangerous Occurrences Regulations: RIDDOR
Smart Revision: Fire Safety
Reporting of Injuries, Diseases and Dangerous Occurrences Regulations: RIDDOR
Introduction to First Aid
Introduction to Health and Safety
Control of Substances Hazardous to Health: COSHH
Health and Safety Level 2
View all
Health and Safety Level 2
Smart Revision: LOLER in the Workplace
Smart Revision: Electrical Safety in the workplace
Electrical Safety in the workplace
The Principles of Risk Assessment
Smart Revision: Fire Warden Training
Smart Revision: Line Managers Health and Safety Responsibilities
Smart Revision: Managing Health and Safety
Smart Revision: Office Safety
Smart Revision: Personal Emergency Evacuation Plan (PEEPs) 
Smart Revision: Security measures in the workplace
Smart Revision: The Principles of Risk Assessment
Smart Revision: Emergency Planning
Security Measures in the Workplace
Personal Emergency Evacuation Plan (PEEPs) 
New and Expectant Mothers
Managing Health and Safety
Line Managers Health and Safety Responsibilities
Display Screen Equipment for Managers (DSE)
Introduction to Construction (Design and Management) Regulations
Health and Safety in the Workplace
Drug and Alcohol Awareness
Safeguarding
View all
Safeguarding
Safeguarding for All: Adults Edition
Safeguarding for All: Childrens Edition
The Role of the Social Worker in Adult Safeguarding
Safeguarding Children Level 1
Safeguarding Children Level 2
Safeguarding Children: Level 3 part 1
Safeguarding Children: Level 3 part 2
Safeguarding Children: Level 3 part 3
Safeguarding Children: Level 3 part 4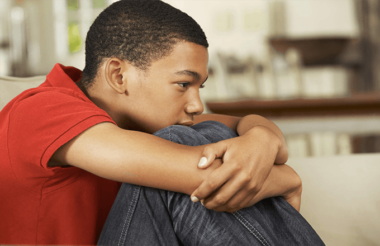 Safeguarding Young People
Safeguarding Adults: Level 1
Safeguarding Adults: Level 2
Safeguarding Adults: Level 3 Part 1
Safeguarding Adults: Level 3 Part 2
Safeguarding Adults: Level 3 Part 3
Safeguarding and child protection for non children service workers
Radicalisation (Safeguarding Edition)
Safe and Legal Audio by Assemble You
View all
Safe and Legal Audio by Assemble You
Using and Managing Passwords
Introduction to Social Engineering
Unconscious and Implicit Bias and Microaggressions
The Meaning of Equality, Diversity, and Inclusion
---